Ahighland and the most popular destination in Southern Sulawesi, this cultural island in between mountains are simply unique. Engulf in its rich culture, traditional villages and fascinating ceremonies that would wow even those who thought they have seen it all.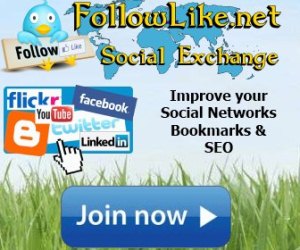 Tana Toraja, literally means land of Toraja, is a highland situated in the region of Southern Sulawesi, Indonesia. It is well known as the Land of Heavenly Kings. A place almost lost in time, it spans with green lush rice terraces, tall limestone and bamboo graves with misty blue mountains as backdrop.
The Toraja people still practice many ancient rites, despite many adopting Christians beliefs after the Dutch colony, and many say that they are obsessed with the idea of death, not in a morbid way but as something significant to them. You may find cave graves, hanging graves, tau tau (life-sized wooden effigies), baby tree graves and even mass slaughter of buffaloes, all these bringing you a sense of strangeness yet captivating.
To see the rare, ancient rites and unique of the Toraja people, almost impossible to find nowadays inaccessible areas.Tana Toraja, almost unchanged for the last 100 years, is set in a stunning setting far out from globalisation or tourism, but still accessible given some small effort.
What to see at Tana Toraja
Observe the burial rites of Toraja people. After the person's death, the body is kept for several years while they save the money for actual funeral known as Tomate!
Marvel at the traditional Tongkonan houses. These houses with upward-sloping roofs are decorated with intricate design, and they have been used as a center for Aluktodolo (an old Toraja people's religion or belief) rites. The Aluktodolo rites are like storing harvest in a carved rice barns or water buffaloes slaughter for ceremonies. Places with houses, granaries and/or ceremonial grounds and burials are Pallawa, Bori Parinding, Kande Api, Nanggala, Buntu Pune, Londo, Lemo and Tumakke.
Visit Ke'te Kesu as it is nominated for having a completed settlement with houses, granaries, burial place, ceremonial ground, rice fields and water buffalo pasture.
Pala' Toke', for although principally only a burial place, the location with towering limestone hill with rice field extending all around is almost sublime.
How to get to Tana Toraja
Fly into Makassar, Sulawesi, Indonesia. The Sultan Hasanuddin International Airport is located 20km away from town and has domestic flights from various points in Indonesia while international flights from Kuala Lumpur, Malaysia and Singapore.
From Makassar, you may take the bus to Tana Toraja, which is 300km away with at least 8-10 hours drive away. It would cost 80,000 Rp for an air-conditioned bus from Makassar to Rantepao, with a choice of morning or overnight bus. To get to the bus terminal, you may hop on the frequent bemo (minibus) and would take about 40 minutes.