Once you step foot on Raja Ampat, you'll be enchanted by the beauty of Mother Nature in no time. Green clothed islands framed by mangroves and glittering white sand beaches, lapped by luminous water, seem like a painting come alive.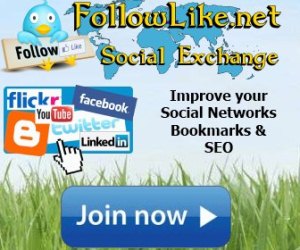 Raja Ampat, the least developed and easternmost islands of Indonesia. They lie in the province of Papua, the western half of New Guinea, and are made up of 9.8 million acres of sparsely populated land and sea. Fifteen hundred tiny islands, woven with thick jungle and bathed in pellucid water. Paradise.
The sparsely populated Raja Ampat Islands comprise more than 1500 islands just off Sorong. With their sublime scenery of steep, jungle-covered islands, scorching white-sand beaches, hidden lagoons, spooky caves, weird mushroom-shaped islets and pellucid turquoise waters, Raja Ampat has to be one of the most beautiful island chains in Southeast Asia
Far from the view-blocking skyscrapers, dense and hectic concrete jungles, congested traffics, flickering electric billboards, endless annoying noises, and all the nuisances of modern cities, you will find a pristine paradise where Mother Nature and warm friendly people welcome you with all the exceptional wonders in Raja Ampat, the islands-regency in West Papua Province. With all the spectacular wonders above and beyond its waters, as well as on land and amidst the thick jungles, this is truly the place where words such as beautiful, enchanting, magnificent, and fascinating gets its true physical meaning.
The Ultimate Pristine Paradise in West Papua
Situated off the northwest tip of Bird's Head Peninsula on Papua, the most eastern Island of the Indonesian Archipelago, Raja Ampat or literally meaning 'The Four Kings' is an archipelago  comprising over 1,500 small islands, cays, and shoals surrounding the four main islands of Waigeo, Batanta, Salawati, and Misool. The name Raja Ampat itself is believed to derived from a legend where a woman found seven eggs, with four of them hatch and become the kings of the four main islands, while the other three  became a woman, a ghost, and a stone.
Be Amazed By Nature At Its Purest Glory
Since the islands haven't been taken over by crowds, you get it all to yourself. Time to discover how much life has to offer beyond the hectic, concrete jungle.
As you embark on your dive here, the phrase "Attention to detail" takes on new meaning as pigmy seahorses swim around your fingers. Manta Rays and wobbegongs will glide right by you. Schools of Tuna fish, giant trevallies, snappers, batfish, and even barracudas are there to complete your underwater "meeting list". Not to mention the friendly assistant of the dugong, and a busy colleague, the turtle. Down at the sea floors, giant sea clams measuring to over one meter in length truly offers one of kind close encounter sensation.
The Raja Ampat islands are a truly natural phenomenon with enormous biological diversity. The amazing marine landscape means that underwater photography should be on the top your list during your stay.
However with Raja Ampat's natural conditions, high endemic level of land, sea biodiversity, coastal ecology, and local culture & tradition the islands offer more than just amazing landscapes to photograph.
On North and West Waigeo, you can see a traditional bamboo flute (suling tambur) performance. This traditional performance usually takes place during religious festival, on Independence Day, (August 17th), and during visits from important officials or leaders. If you are interested in anthropology, this is something to definitely consider in your agenda.
In East Waigeo, particularly in front of Urbinasopen and Yesner villages, there is a very interesting and unique natural phenomenon, which can only be seen every year-end. A light comes out from the ocean and wanders around on its surface for about 10 – 18 minutes. After that, it disappears and can only be seen again at the following years-end. Local inhabitants in both villages call this phenomenon the "Sea Ghost". This is more than just a sunset view, overlooking from your liveaboard.
Hidden beach paradise that Raja Ampat would never tell you
In addition, there are also exotic locations such as the Ayau islands consisting of small islands on a very large atoll. Many islands in this archipelago have white sands with a large seabed connecting one island to another. But there are also islands with unique sands that the local community calls "zandplaat", which are a unique habitat for local vegetation. On these islands, mothers and children of local tribes collectively catch sea-worms (insonem).
For diving enthusiasts the favorite destination is usually South Waigeo. But while you are here, why not take the chance to visit Kabui Bay with many karst islands, goa tengkorak (cave of skulls), and the historical sites of Raja Ampat in Kali Raja. You can see a variety of birds in Yenwaupnor and Sawinggrai village, the Salay dance in Saonek, and plaited handicrafts in Arborek. No Visit is complete without visiting Arborek,where visitors can dive and watch groups of Mantas & stingrays. In Sawandarek, there's a white sand beach with sea ducks and beautiful corals. In addition, there is a traditional village where you can walk around in and enjoy the unique slow paced atmosphere.
You can also dive in West Waigeo, Batanta, and Kofiau. These potential destinations are great places to visit by houseboats. The Karst islands in Wayag, especially, have very interesting natural attractions to enjoy.