Located in East Nusa Tenggara, Komodo island is the home of the unique and rare Komodo Dragon (Varanus komodoensis). Because of the unique and rare nature of this animal, komodo island (komodo national park) was declared a World Heritage Site by UNESCO in 1986.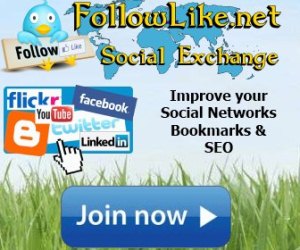 The earliest stories (among Westerners) of a dragon existing in the region circulated widely and attracted considerable attention. But no Westerner visited the island to check the story until official interest was sparked in the early 1910s by stories from Dutch sailor.
The Dutch sailors reported that the creature measured up to seven metres (twenty-three feet) in length with a large body and mouth which constantly breathed fire. It burnt them and so they could not continue the investigation. it was believed then that the odd creature could fly. Hearing the reports, Lieutenant Steyn van Hensbroek, an official of the Dutch Colonial Administration in Flores, planned a trip to Komodo Island to continue the search himself. He armed himself, and accompanied by a team of soldiers he landed on the island. After a few days, Hensbroek managed to kill one of the lizards to investigate.
Van Hensbroek took the dragon to headquarters where measurements were taken. It was approximately 2.1 metres (6.9 feet) long, with a shape very similar to that of a lizard. More samples were then photographed by Peter A. Ouwens, the Director of the Zoological Museum and Botanical Gardens in Bogor, Java. The records that Ouwens made are the first reliable documentation of details about what is now called the Komodo dragon.
Komodo National Park
There's a lot more to see and do in the Komodo Islands other than trying to stalk a Komodo Dragon for a selfie. It's actually quite easy to get a photo with the massive lizards, which means you'll have a lot of free time to explore the Komodo Islands' other awesome world wonders as well!
The park includes three major islands, Komodo, Rinca and Padar, and numerous smaller islands together totaling 603 square km of land. At least 2,500 komodos live in this area. Large dragons are usually three meters long and weigh up to 90 kg. Their habitat has beautiful panoramic views of savannas, rain forests, white beaches, beautiful corals, and clean blue seas. In this area, you can also find horses, wild buffalo, deer, wild boar, snakes, monkeys, and various types of birds.
On Rinca Island, you can see komodos lying down outside the homes of national park rangers, or "parking" near the officials' homes. If you don't see a dragon, Rinca and Komodo have beautiful sceneries with white beaches, mangroves, savannas and blue waters. During the dry season, these savannas and hills have dried grasses.
You can also engage in other activities such as diving and snorkeling. You can take a cruise ship or fishermen's boat in the persuit of these activities. There are diving points highly recommended to visit which include Merah Beach, and Batu Bolong and Tatawa islands.
This place has a rich and amazing underwater sea biotica. Divers claim that Komodo waters are one of the best diving sites in the world. It has fascinating underwater scenery. You can find 385 species of beautiful corals, mangrove forests, and seaweeds as a home for thousands of fish species, 70 types of sponges, 10 types of dolphins, 6 types of whales, green turtles and various types of sharks and stingrays. The waters that surround the island are turbulent and teeming with unparalled marine life. A marine reserve has recently been established and this reserve is largely undocumented and remains unexplored.
How to Get to Komodo Island from Bali
You can get from Bali to Komodo by sea or air. There are two- and three-day tours that conveniently include park admission fees, activities and even night cruises and meals as part of their packages. Diving trips to Komodo Island are also widely available from dive shops in Bali, which include liveaboards and on-land exploration of the island. Here are the basic ways to get to Komodo, if you're not opting for an arranged tour.
By air
For those wanting to get straight into the action to see the dragons, going by plane is the obvious choice. However, being a national park, neither Komodo, Rinca nor Padar have their own airports or landing strips. Rather, 90-minute domestic flights from Bali's Ngurah Rai International Airport (DPS) land at Komodo Airport (LBJ), the main gateway on the north-western tip of the neighbouring island of Flores.