Ancol is a coastal tourist area located in north jakarta. The coastal lowland stretched from Kota Tua Jakarta to the west and Tanjung Priok to the east.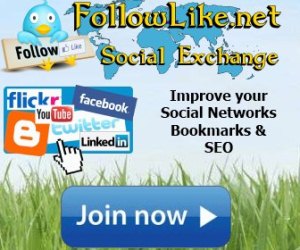 Today, Taman Impian Jaya Ancol, the largest integrated tourism area in South East Asia, is located in Ancol.
Taman Impian Jaya Ancol, the amusement park, is one of the most attractive places serving the densely populated city of Jakarta. It has all the adventures people crave for; Sea World, Fantasy World, Atlantis Water Adventure and Marina Beach. This is Jakarta's largest and most popular recreation park. It is built on reclaimed beach land at the Bay of Jakarta, having, sea and freshwater aquariums, swimming pools, an artificial lagoon for fishing, boating, bowling, an assortment of nightclubs, restaurants, a steam-bath and massage parlors. The Ancol complex includes a Marina, Dunia Fantasi (Fantasy Land), a golf course, hotels and a drive-in theater. The "Pasar Seni" or art market has a varied collection of Indonesian handicraft, paintings and souvenirs on sale. At a nearby open-air theater art performances are held using the local dialect.
Ancol Tourism Object
Some attractions in Ancol, among others, are as follows.
1. Beach and Park – Beach and Park is perfect for a vacation with family. Beach atmosphere with a breeze caressing, sea water and sand stretches, making the spirit want to play on the beach or park. There are 5 beaches and parks in Ancol, including Beach Festival, Elok, Ria, Indah, and Carnival Beach Club. And there is also a Dream Lake.
2. Fantasy World – Fantasy World or better known as Dufan opened on August 29, 1986. Dunia Fantasi is one part of Dreamland Ancol or Ancol Dreamland Park. What is interesting about this attraction? Actually Dufan area is not too broad, just 9 hectares. However, in the Fantasy World we can enjoy a variety of exciting rides and fantasy around the world through games that have high technology. Edutainment centers opened by Ancol include Fidufa (Fantasy World Physics) and performance stage. Spot in Dufan background of various regions are: Europe, Greece, Indonesia, America, Asia, Jakarta, Saga and Ballad of Apes.
3. Altantis Water Adventure – This vehicle stands on an area of ​​5 hectares. We are invited to adventure water tourism in 8 main ponds (Antila, Aquarius, Plaza Atlas, Poseidon, Octopus, Atlantean, Kiddy pool).
4. Gelanggang Samudera – Gelanggang Samudera is the third theme park developed Ancol. Theme park with the nuance of nature conservation invites visitors to get to know more about various animals and love animals, especially water animals such as dolphins, seals, white whales. At Gelanggang Samudera there are 4D cinema facilities. To watch this cinema we will be distributed glasses. With those glasses, everything in the movie is playing as real. The chairs can sway and there are wind and water spray effects in some parts of the film.
5. Sea World – Standing on an area of ​​2 hectares, this is the only underwater aquarium in Indonesia and the first made.
6. Art Market – Is a center of crafts and arts activities. This is very useful for collectors as well as art enthusiasts.
7. Putri Duyung Cottages – This inn is located on the beach with cottages-style style. It has 133 rooms with various facilities, such as, swimming pool, table tennis, beach volleyball court, tennis court, and so on. Architectural blend of posmo style and eastern Indonesia is romantic. With the arrangement in such a way according to the coastal environment for the creation of an exotic atmosphere.
8. Bidadari Island – Island reserved for the middle class with lots of cottages, sports facilities, bars, restaurants and souvenir shops.