Java, also spelled Djawa or Jawa, island of Indonesia lying southeast of Malaysia and Sumatra, south of Borneo (Kalimantan), and west of Bali.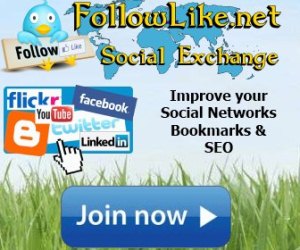 Java is only the fourth largest island in Indonesia but contains more than half of the nation's population and dominates it politically and economically. Located on the northwest coast of Java, Jakarta is the capital of Indonesia and its largest city. With a population of more than 10 million, Jakarta is one of the world's most densely populated cities, leading to Car Free Days on certain Sundays, and the world's longest bus rapid transit routes.
Java's climate is generally hot and humid throughout the year. Maximum temperatures are found in the plains along the northern coast, but in the mountains it is much cooler. The high humidity often makes the climate debilitating. The northwest monsoon season, from November to March, is rainy and cloudy, while the southeast monsoon, from April to October, brings some rain but generally is sunny.
Much of Indonesian history took place on Java. It was the center of powerful Hindu-Buddhist empires, the Islamic sultanates, and the core of the colonial Dutch East Indies. Java was also the center of the Indonesian struggle for independence during the 1930s and 1940s. Java dominates Indonesia politically, economically and culturally.
Four of Indonesia's eight UNESCO world heritage sites are located in Java: 1) Ujung Kulon National Park, 2) Borobudur Temple, 3) Prambanan Temple, and 4) Sangiran Early Man Site.
Formed mostly as the result of volcanic eruptions, Java is the 13th largest island in the world and the fifth largest in Indonesia by landmass. A chain of volcanic mountains forms an east–west spine along the island. Three main languages are spoken on the island: Javanese, Sundanese, and Madurese. Of these, Javanese is the dominant; it is the native language of about 60 million people in Indonesia, most of whom live on Java. Furthermore, most residents are bilingual, speaking Indonesian (the official language of Indonesia) as their first or second language. While the majority of the people of Java are Muslim, Java's population is a diverse mixture of religious beliefs, ethnicities, and cultures.
The people of Java
Java's inhabitants include three major ethnic groups, the dominant Javanese, the Sundanese, and the Madurese, and by two smaller groups, the Tenggerese and the Badui.
The Javanese constitute approximately 70 percent of Java's population and live primarily in the central and eastern portions of the island. The Sundanese live mainly in the west, while the Madurese live in the east and on Madura Island. All three groups speak Malay languages, and most are Muslims.
Java is one of the world's most densely populated areas. The island averages more than 2,600 persons per square mile (1,000 per square km) and has the majority of Indonesia's population on only 7 percent of the total land area of the republic. Java's rate of population growth has remained quite high; from an estimated 5 million people in 1815, the population had grown to roughly 140 million in the early 21st century. Most of Java's population remains rural, but its cities have nevertheless grown at a rapid rate. The chief cities are Jakarta, Bandung, Semarang, Surabaya, Surakarta, and Yogyakarta. The rural population density is highest in the south-central plains and the northern plain