The Gili Islands are a group of three small islands located off the north-western shore of Bali's neighbour, Lombok.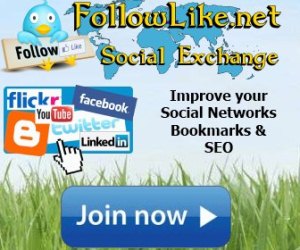 Floating in a turquoise sea and fringed by white sand and coconut palms, the Gilis are a vision of paradise. And they're booming like nowhere else in Indonesia – speedboats zip visitors direct from Bali and hip new hotels are rising like autumnal mushroom.
Highly popular among divers, there are dive centres available on all three, namely Gili Trawangan, Gili Meno and Gili Air, and the waters around them boast rich tropical marine biodiversity and offer good visibility all year round. Collectively referred to as the 'Gilis', they are technically part of Lombok, but have become a much-loved optional itinerary for visitors to Bali, with easy and regular transfer services available.
The name "Gili Islands" is a misnomer, because Gili simply means "small island" in Sasak. As a result, most of the islands around the coast of Lombok have Gili in their names, although confusion is averted by referring (in English) to the other Gilis around the Lombok coast by their proper names only.
The Indonesian word for water is Air ([aˈjɛr]; AH-yer) and Gili Air was named for being the only island of the three to have subterranean fresh water. This is acknowledged as a finite resource with some resorts and restaurants shipping in the water from the mainland.
Gili Islands has a good mix with quiet and serene beaches on the northern and western sides, and a multitude of dining and partying hotspots at restaurants and lively bars on the south. Gili Meno serves as an ultimate choice for an escape; overall discreet with beautifully barren beaches and a local village ban on late partying in place. Gili Air is easily Trawangan's miniscule version, and usually completes one's Gili island hopping experience
Gili Trawangan: the party island
The largest, most developed and most lively of the three Gili Islands, Gili Trawangan is also one of the world's cheapest and safest places to learn to dive, with plenty of reputable dive schools to choose from. You can walk the sandy circumference of the island in around two hours (or run it in just under an hour).
Gili Trawangan has a very friendly vibe, and is full of people keen to get to know one another. The social atmosphere is a massive draw – each night of the week, a different club or dive centre bar hosts a party, so everyone ends up in the same place (and business is spread evenly across the venues). You can, however, still enjoy spending time on Gili T if you're not into partying – the snorkelling, diving and sunbathing spots are more than enough to keep most people there, and the party atmosphere isn't too overbearing for open-minded families. Snorkellers would be wise to head to the northern part of the island for the best marine life.
There's a good variety of accommodation on Gili T, with some quality hostels, bungalows and homestays on the main strip on the eastern side of the island (join the pool party at Gili Hostel or chill out in style at Kokomo), and a vast choice of international restaurants to suit all tastes and budgets. Cars are forbidden on all three Gilis, but Gili T's main strip can become surprisingly congested with foot traffic, bicycles and horse-drawn carts.
The western side of the island is much quieter, and is mostly occupied by serene high-end resorts (splurge on one of the six luxe bungalows at Pondok Santi). The southwestern point of the island offers sensational sunset views, and the popular nightly food market on the eastern strip sells delicious barbeque dinners complete with sides for around 60Rp. Beach parties complete with DJs and fire dancers frequently take place around here, too.
How to get to the Gilis
From Bali
Fast boats advertise swift connections (about two hours) between Bali and Gili Trawangan. They leave from several departure points in Bali, including Benoa Harbour, Sanur, Padangbai and Amed. Some go via Nusa Lembongan. Many dock at Teluk Nare/Teluk Kade on Lombok north of Senggigi before continuing onto Air and Trawangan (you'll have to transfer for Meno).
The website Gili Bookings (gilibookings.com) presents a range of boat operators and prices to your booking request. It's useful for getting an idea of the services offered, but it is not comprehensive and you may get a better price by buying direct from the operator. Keep in mind that the fast boats are unregulated and operating and safety standards vary widely – there have been some major accidents and boats have sunk.
From Lombok
From Lombok, you can travel on one of the fast boats from Teluk Nare north of Senggigi. However most people use the public boats that leave from Bangsal Harbour. Boat tickets at Bangsal Harbour are sold at the port's large ticket office which has posted prices and which is where you also charter a boat. Buy a ticket elsewhere and you're getting played. Public boats run to all three islands before 11am, after that you may only find one to Gili T or Gili Air. Public boats in both directions leave when the boat is full – about 30 people. When no public boat is running to your Gili, you may have to charter a boat (IDR 280,000Rp to 375,000, carries up to 20 people).
One-way fares are IDR 10,000Rp to Gili Air, IDR 12,000 to Gili Meno and IDR 13,000 to Gili Trawangan. Boats often pull up on the beaches, prepare to wade ashore. Public fast boats also link Gili T and Bangsal; they run several times a day and cost IDR 75,000.