The Bogor Botanical Gardens (Indonesian: Kebun Raya Bogor) is a Indonesia's first and foremost botanic garden located in Bogor, Indonesia, 60 km south of Jakarta.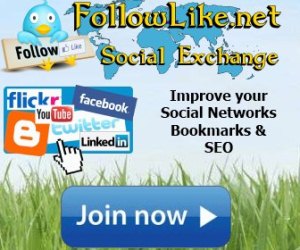 It's  87 hectares of beautifully kept trees, plants flowers, lawns and ponds within a busy expanding city of 1 million people. It is also a world famous institution for research and conservation that has developed over many years and is continuing to do so. The Garden is an important part of Bogor city providing not only employment but a large ecotourism area for local residents, visitors from Jakarta and many passing tourists from abroad. The Garden also provide healthy air from its 12,300 plant specimens representing 3170 species, not included specimens in its nurseries.
History
Founded in 1817 by the order of the government of the Dutch East Indies, the Garden thrived under the leadership of many renowned botanists including Johannes Elias Teijsmann, Rudolph Herman Christiaan Carel Scheffer, and Melchior Treub. Since its foundation, Bogor Botanical garden has served as a major research center for agriculture and horticulture. It is the oldest botanical garden in Southeast Asia.
The area that is now Bogor Botanical Gardens was part of the samida (man made forest) that was established at least around the era when Sri Baduga Maharaja (Prabu Siliwangi, 1474-1513) ruled the Sunda Kingdom, as written in the Batutulis inscription. This forest was created to protect seeds of rare trees. The forest remained neglected after the Sundanese kingdom was destroyed in the 16th century. In 1744 the Dutch East India Company established a garden and mansion at the site of the present Botanical Gardens in Buitenzorg (now known as Bogor).
After the successful British invasion of Java in 1811, Stamford Raffles was appointed as the island's Lieutenant-Governor and he took Buitenzorg Palace as his residence. During his rule in the palace, he had the garden re-landscaped into English-style garden. His wife, Olivia Mariamne Raffles, died in Buitenzorg on November 26, 1814 and was buried in Batavia. A memorial monument was built in the garden, as a commemoration for her.
Garden and species
Today Bogor botanical garden contains 13,983 specimens of trees and plants, belonging to 3373 species, 1257 genera and 218 families.[18] There are 288 species (88 genera) of exceptional palms along lawns and avenues.The Gardens are a refuge for more than 50 different varieties of birds and for groups of bats roosting high in the trees
Bogor Botanic Garden's collection of orchids focuses primarily on wild species, numbering approximately 500 species from over 100 genera. Grammatophyllum speciosum, the largest orchid species in the world is also part of the collection. The specimens seen in the Garden's collections are either the original specimens gathered from the forest, or progeny of those specimens which have been propagated. Although the orchid collection at the Bogor Botanic Garden began much earlier, it wasn't until 1927 that the collection was moved into greenhouses. Beginning in 1994, the Bogor, Bali and Cibodas Gardens renovated their orchid houses.
Situated behind the seed bank of the garden, an area devoted to Araceae species of flora was built in 2010. This garden consists mainly of types of Schismatoglottis, Homalomena, Colocasia and some types of vines as Philodendron, Raphidophora. Approximately 10 trees with a height of more than 2 m has been planted in this garden area, functioning as a protection from direct sun exposure.
A small patch of the botanical garden is dedicated to desert plants. There are roughly 100 species of cactus, agave, yucca and succulent plants from around Asia and the Americas