Bali island is the most popular travel destination in Indonesia. The island's home to an ancient culture that's known for its warm hospitality. It is renowned for its highly developed arts, including traditional and modern dance, sculpture, painting, leather, metalworking and music. Exotic temples and palaces set against stunning natural backdrops are some of its top attractions.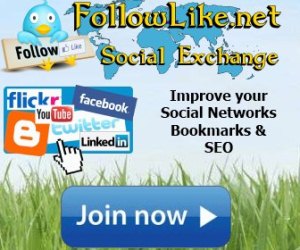 Bali is small island, just 140 Km by 80 Km and lies between Java, the most highly populated and influential of all the islands, and Lombok, one of the quieter and moderately slower paced islands. Like many islands, Bali has developed a world of its own. It not only captures what is special about Indonesia but also has a uniqueness of its own.
Bali is located 8 degrees south of the equator, so the weather you will find is tropical, warm and humid climate all year around with two main distinctive seasons: Dry Season and Rainy Season. Quite different with the areas around Bali's central mountains (volcanoes) which have several peaks over 3,000 metres in elevation. Up here the temperatures are considerably cooler, and there is much more rainfall than in the coastal areas.
Where to go in Bali
Bali's white beaches are favourite for family holidays. There are a variety of watersports available, such as banana boats, parasailing or jet skiing, swimming or plain sunbathing. Most well known among Bali's beaches is Kuta. Along this stretch are an array of hotels, restaurants, shops and cafes. In the evenings the area throbs to the beat of disco music. For a quieter evening enjoy the beach at Jimbaran, a popular spot to eat fresh barbecued seafood in the evenings. Sanur Beach also dotted with hotels and restaurants. You can also visit Nusa Dua, where more private beaches front super deluxe hotels.
Surfers love the waves at Nusa Lembongan near Nusa Penida. These islands are a 45 minutes boat trip from Nusa Dua or from Sanur. At Nusa Penida's south western coast are the Manta Point and the Malibu point where divers can swim with Travally, big rays and even sharks. The best dive spots are at Menjangan with its reef flat, anchor wreck, eel garden and caves to explore. Nearby and still in the Bali Barat Park is Pemutaran island.
Bali offers first class adrenaline pumping white water rafting down the spectacular Ayung River by Ubud. Here you can also go bungy-jumping from a cliff down to almost touch the river. If you enjoy cycling, Ubud and its surrounding is a wonderful town to bike around. There are also good cycling paths at Uluwatu in the south.
Mountain climbers may want to climb up Gunung Agung. Begin your ascent from behind the temple or through the village of Sebudi. However, make sure to ask permission first from the temple authorities, as Balinese religion prescribes that no one may stand higher than the sacred temple especially when ceremonies are being held.
The Kecak dance is staged most dramatically in the open air by Pura Tanah Lot with as backdrop, the sun slowly lowering in the sea over the horizon beyond this beautiful temple. The Kecak dance tells the story of Ramayana wherein prince Rama's wife, Sita, is abducted by the ogre Rahwana.